In the name of Jaipur aka "Pink City", all of you will do well. The capital of India's largest state which is a sign of delicious ghevar, dal baati churma and onion chowdi. On hearing the name, there will surely be a tempting scene in your mind, right? The city is said to have been painted pink (ocher) in the joy of welcoming the prince of Wales and since then it came to be known as the Pink City. Search Places in Jaipur The first thing that you will have in your mind should be Hawa Mahal and definitely also because you are all familiar with its incomparable beauty.
Jaipur Weather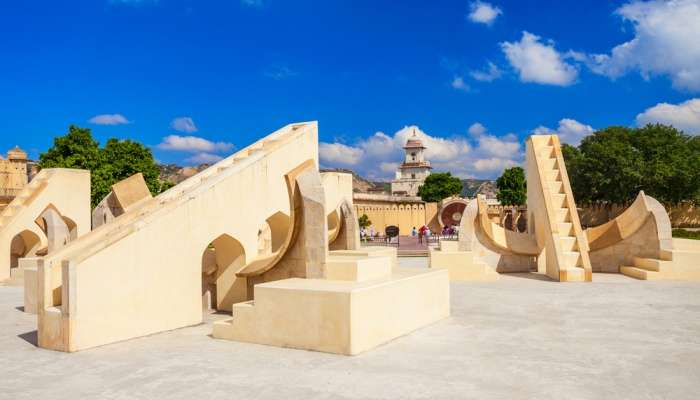 Jaipur is one of the hot areas, so if you are thinking of visiting here then it is perfectly appropriate in the month of October to February as the weather is cool during this time. You are going to bring a lot of warm clothes with you. It is better than having trouble in summer, are you enjoying coming here in winter.
20 Jaipur Arrival Destinations
These 20 main sites of Jaipur and get you to know about them without waiting for you to enjoy:
1. Hawa Mahal (Hawa Mahal)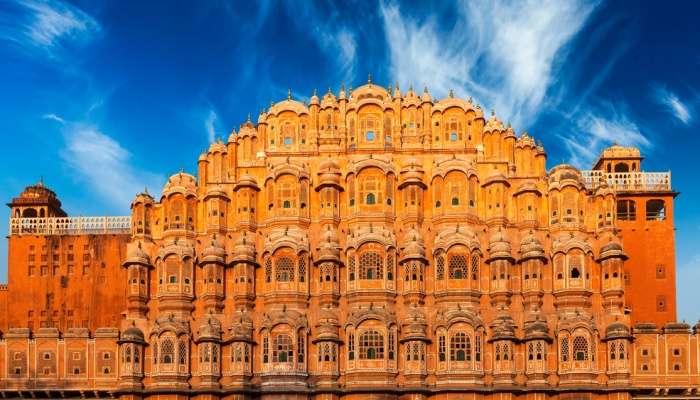 This palace, built by Maharaja Sawai Singh, is a symbol of indomitable beauty. This palace was built for the royal empress so that it could spark the festivities, festivals and treasuries in Gali, Maholle. It is built by Hindu, Rajput and Islamic architecture, with 953 jharokhas from where you will be able to see the surrounding Najars. The air passing through the waterfalls will take you into a world of peace, where you will not be tired to get the sweet air of bliss.
And: A guide to the monsoon in Jaipur
2. City Palace (City Palace)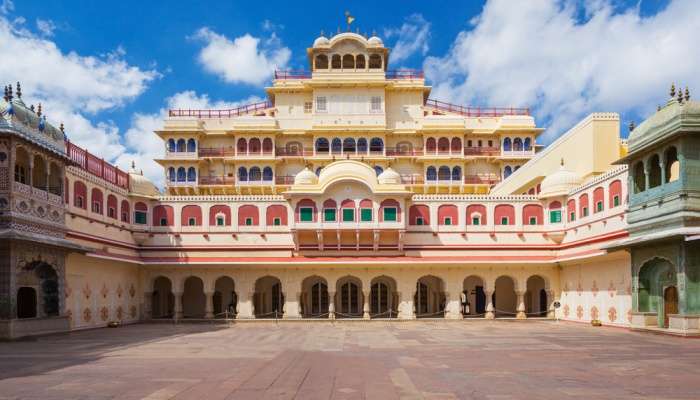 History, Architecture and Photography – If you are fond of any of these three things, then you should especially come here. From here you can cover the entire Jaipur in your eyes and witness its beauty. Capture a lot of pictures in your room, through which you will cherish a very beautiful memory.
3. Nahargarh Fort (Nahargarh Fort)
The famous fort of Jaipur city which is popular among people as a picnic watch. From here you will be able to see the view of Jaipur and Amer city, but its beautiful nights are very sparkling. The view here is not only beautiful but the existing restaurants in the resorts are also a center of attraction among the people. The wax museum is also a part of the place to see.
And: Wedding Venue in Jaipur
4. Jaigarh Fort (Jaigarh Fort)
You must be able to understand its literal meaning – the place of victory. If you are fond of watching Jones etc. then you come here and. Here you will find ancient weapons and cannons of Rajput Maharajas. Spread over a distance of 3 km, this fort is located near the Amer and Nahargarh forts.
And: Hotels in jaipur
5. Jal Mahal (Jal Mahal)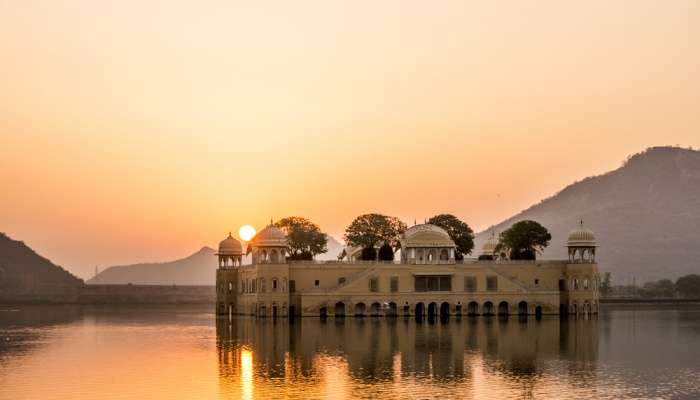 Situated right in the middle of the Manasagar Lake, it was replaced by Maharaja Jai ​​Singh II as the main prey. But it has become famous among the people for one reason which is the glimpse of migratory birds. You will make your trip memorable by seeing many beautiful birds from here. By walking on long paths, you will feel peace.
And: Water Park in Jaipur
6. Pink City Bazaar (Pink City Market)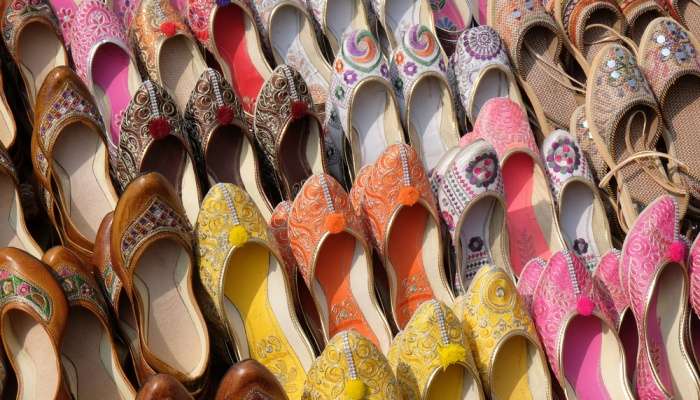 It is a mixture of four different markets where you will find everything from Rajasthani shoes to Jaipuri dupattas and decorative items. So come and try it out. Finger-licking traditional delicious food is also waiting for you. Then what is the delay, give your wishes a flight so that nothing is missed.
7. Albert Hall Museum (Albert Hall Museum)
Named after Albert Edward, Prince of Wales, this museum is the center of many wonderful things. Here you will get to see the art of painting from different parts of India. It is the oldest place to learn about the art and culture of India and hence has a different significance. There is also an Egyptian mummy which has been in considerable discussion among the people of late. It is one of the most beautiful places of Jaipur.
8. Galtaji (Galta ji)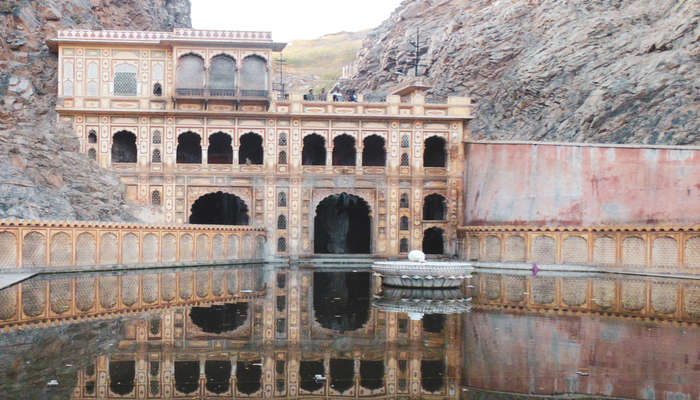 Situated in the Aravalli mountains, this Tirath site will drench you in peace and spirituality. Due to the unique architecture of the temple and its very special place, it attracts travelers. The natural environment and seven pools here make people fully indulge in this environment. There are idols of Lord Hanuman, Rama, Krishna, Surya and Vishnu.
And: Picnic spots near Jaipur
---
Planning your vacation in Rajasthan but confused about what to do? These Rajasthan travel stories help you find your best trip!
Real Travel Stories. Remains real. Easy tips to help you make the right choice.
---
9. Birla Mandir (Birla Mandir)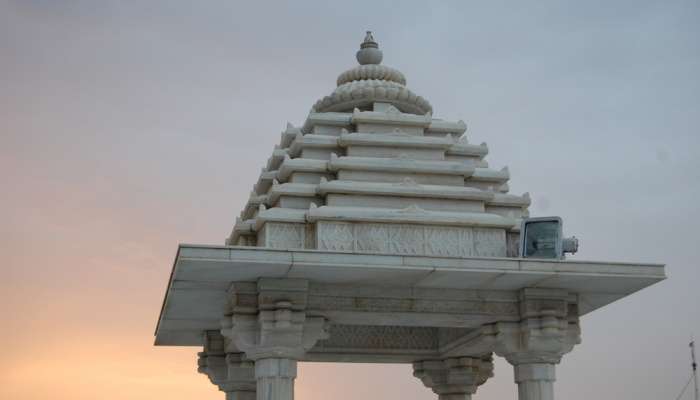 It is one of the most famous tourist destination of Jaipur. And why not? This temple of Lakshminarayana is made of white marble. Many people come to see it from different corners of the country. Its stunning architecture and the idol of Lakshminarayana kept in the temple are very attractive. Its depth walls reflect scenes of Hinduism.
And: Resorts in Jaipur
10. Chokhi Dhani (Chokhi Dhani)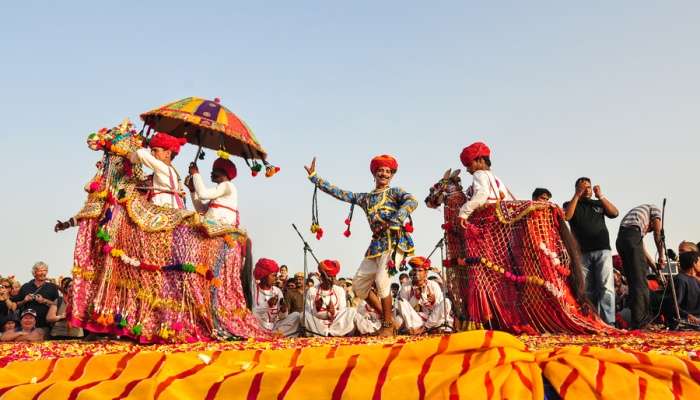 If you want to get acquainted with the safe rural environment then this is for you. Here you will get the opportunity to watch Rajasthani folk songs, folk dances, puppets plays every evening. You will go here in color and give it all your time. The flickering lights of the night illuminate it.
And: Things to do in Jaipur
11. Amber Fort and Mahal (Amber Fort and Mahal)
This palace, built by Raja Man Singh I, is built of red sandstone and marble. It has been made in such a great way that you will be shocked on seeing it. Its walls were built high so as to avoid the enemies' warts. From here you can see the amazing beauty of Lake Maota. The view of sunrise and sunrise adds to its beauty. The walls are adorned with paintings and hair ornaments and put four moons.
And: Restaurant in jaipur
12. Jhalana Leopard Conservation Reserve (Jhalana Leopard Conservation Reserve)
Jaipur is famous for its diverse wildlife including tigers, cheetahs, leopards, elephants, etc. You can do equity by coming here in Jaipur. Here you will definitely see leopards and leopards. Spread over 20 sq km, this area used to be a hunting ground in ancient times. Which has now become a cherished site. Here you can also travel with the guide in an open gypsy.
13. Jantar Mantar (Jantar Mantar)
This place, built by Maharaja Sawai Jai Singh, has been ranked by UNESCO as a World Heritage Site. It is designed to predict astrological and astronomical events. Time, direction, eclipse, etc. are ascertained from the ancient instruments present here. They have been made using stones with great skill. It is one of our great achievements that hundreds of years ago, many modern instruments were invented.
And: New year parties in jaipur
14. Bhuteshwar Nath Mahadev (Bhuteshwar Nath Mahadev)
The rocky path and the environment surrounded by trees, the birds' hordes will show you the way to Bhuteshwar Nath Temple. This will be an exciting journey for you as you will have to climb higher. At a height of 570 meters, you will get to see a psychological scene. You cannot live without capturing this monitor in cameras.
And: Road trip from jaipur
15. Raj Mandir Cinema (Raj Mandir Cinema)
The most famous cinema theater of Jaipur, where every Bollywood film will be available for you to watch. It is made by modern art of Jaipur. The roof of the theater is walled with palm leaves and shiny wires. If you have come to Jaipur, then you have to come here and watch a film. There is a seating arrangement of 1300 spectators. It is extremely popular among the decades due to its attractive appearance.
16. Sisodia Rani Garden (Sisodia Rani Bagh)
This garden is located at a distance of 6 km from Jaipur. The attractive views of the park and the excellent architecture have attracted tourists. It was built in 1728 by Maharaja Sawai Jai Singh II. If you have gone in search of Jaipur beauty then this should be your destination. The lush green atmosphere, the water fountains between them give a captivating view.
And: Jantar Mantar Jaipur
17. Govind Devji Temple (Govind Devji Temple)
There is a beautiful temple of Lord Krishna here for Vishnu devotees. The temple is located at the City Palace Complex in Jaipur. It is said that the statue of Krishna present in the temple was brought here from Vrindavan by Maharaja Sawai Jai Singh II. But this temple has been built by the Mughal Emperor Akbar. At all times, the atmosphere of aarti and bhajan engages Krishna devotees in their devotion.
18. Central Park (Central Park)
It is one of the largest and colorful parks of Jaipur. Located in the heart of Jaipur, this park is 5 km long. Here you will get an opportunity to see all the colors of nature. You see some extinct birds flying here and there, their atmosphere gets tinged with tweet. Another main attraction here is the tallest tricolor of India and a beautiful temple. The flag present here is 206 feet high.
And: Fancy Cafe in Jaipur
19. Bapu Bazaar (Bapu Bazaar)
It is the most famous market in Jaipur for buying traditional items of Rajasthan. This market is situated in the heart of Jaipur between the Conductor Gate to the New Gate. Rajasthani shoes, colorful dupattas, saris, etc. will attract you immensely. You will not live without buying them. From Rajasthani clothes to handicrafts and some rich stones will also be seen selling.
20. World Trade Park (World Trade Park)
Jaipur's famous shopping and entertainment destination that will amaze you with its grand size. It is an 11-storey building divided into two blocks. The park is spread over a large area of ​​52 acres. There are 500 clothing stores in which you will find all kinds of clothes. There is a big food court where you can enjoy delicious food and cinema halls while sitting. You can feel its decency by coming here.
And: Things to do in Jaipur
Tourist places in Jaipur, adorned with palaces, forts of Rajputs, will give you full opportunity to cover your environment and you will also go to a large extent in it. You come here at least once with your family, friends etc. without spending time. Rajasthani culture will not give you a chance of disappointment at all. For your Jaipur trip, booking will be done through Triangle.
Frequently asked questions on the subject of Jaipur's place of residence
Q. How many days are enough to travel to Jaipur?
U. Two days is enough for a trip to Jaipur, or at least three days, if you want to rest here. Hawa Mahal, City Palace, Nahargarh Fort, Jal Mahal etc. are some of the great places of Jaipur you see here.
Q. What is the famous food of Jaipur?
U. Many Rajasthani food is very famous here, at the top of which comes the name – Dal Bati Churma. Many traditional food like Ghevar, Onion Pachauri, Carolina, Gatta Sabzi, Mawa Kachori etc. will entice you.
---
Read more
Tourist places in Goa: Tourist places in Kerala Shimla tourist places
notes
notes